What we do
Athena Solutions AB is a product independent IT-consultant that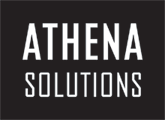 sells information and knowledge solutions to companies that want to take advantage of technology to outrun competition. Our Mission is to be the strategic partner of choice for knowledge companies by providing and customizing tools to control, share and leverage information and knowledge. Our profound belief is that technology can never replace the brain of the individual, meaning that we focus on the human aspects of technology.
How we work
We work closely in cooperation with a partner network. Our network allows us to reinforce any project with top experts whenever required. Our partners may also provide support, hosting and the products and tools we use.
Who we are
Our team consists of a group of consultants with many years of experience in developing, evaluating, designing, recommending and implementing systems and solutions. We use both proprietary and open source software depending on the requirements.